Safe, easy and fast
body transformations

Take control of your weight – measurable results after 2-3 weeks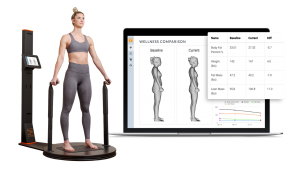 ProScanner Fit3D: See your body in 3D, and have all of your exact body measurements. 
Our reports also include information about your fat composition, and your posture. Having this knowledge about your posture can lead to having less pain within your body, and we know that pain is a leading cause of weight gain.
Set yourself a goal & go for it!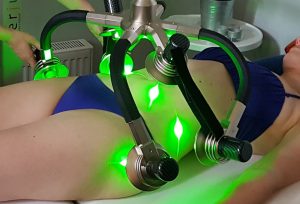 Go green! Taking green technology to the next level, Verju Green Laser has a cold laser frequency of 532nm. This photonic energy identifies and stimulates a photoreceptor function of your fatcells, which creates a temporary pore in the fat cell to break down and release your trapped fat.
There is no pain, and no side effects. Erchonia is the global leader in low level laser applications.  Over the last 20 years Erchonia has been conducting research & development with the World's leading physicians to advance the science of lowel level lasers. Prior to market introduction, all Erchonia lasers are proven to be safe and effective through independent clinical trials.  Verju green laser holds 3 FDA approvals, and is the only body contouring advice approved to be used for BMI 30+.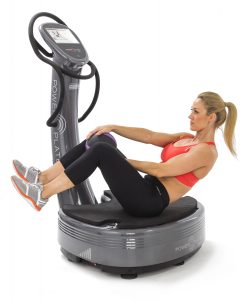 Power plate vibrational training, this is how to burn calories fast! But without overextending your body (vibration training is very helpful in injury rehabilitation.) Engineered to activate the body's natural reflexive response to vibration. With each harmonic vibration, the body is forced to perform reflexive muscle actions, multiple times per second. These contractions must work in multiple dimensions as the Power Plate® machines oscillates in all three planes, exactly as the human body is designed to do.  The Power Plate platform moves 25 to 50 times per second to engage muscles in a consistent and controlled manner.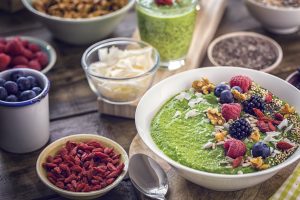 Our nutritionist has put together an easy to follow diet plan, as well as plenty of tips and tricks!
In addition to this we also include:
A 15 minute consultation with a health coach for motivation to implement the change process.
A 45 minute health and fitness test where you get a total review of your habits in sleep, diet and exercise, as well as a test of strength fitness and flexibility. 
Weightloss packages
2,3 or 4 weeks
Packages include:

Easy to follow diet plan

3D body scan including analysis of fat percentage, musclemass and posture, etc

Each treatment includes

40 minutes Green Laser treatment, both sides of the body

10 minutes vibration training (medically certified harmonic vibration)

Motivation and encouragement!
Lymphatic Drainage
Pressotherapy
Choose a face and head treatment, legs and tummy, arms or all 3 together!
Lymphatic Drainage
Pressotherapy
When you choose a package you receive a discount and you can also pay in installments.
* All our monthly prices are interest free over 6 months, with an establishment fee of 299kr and 50kr fee per month